Hyundai Sonata Owners Manual
High mounted stop light replacement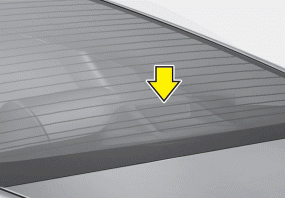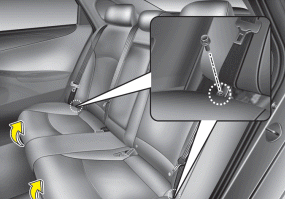 1. Set the front seatback to the upright position and if necessary, slide the front seat forward.
2. Pull up the rear seat cushion.
3. Remove the nuts under the seat connecting each side of the seat.
4. Make sure the rear seat belt webbing is in the guide to prevent the seat belt from being damaged.
5. Lower the rear headrests to the lowest position.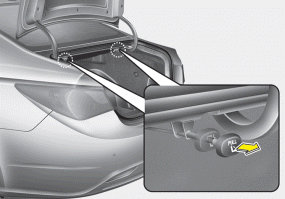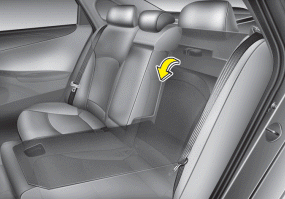 6. Pull on the seatback folding lever, then fold the seat toward the front of the vehicle.
7. Pull out the rear seat belt webbing from the guide.
8. Remove each side seat(1).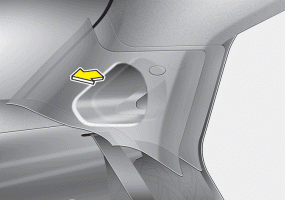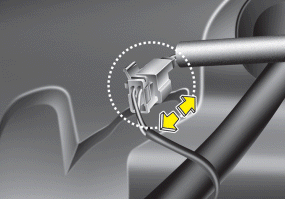 8. Take the C-pillar out carefully. If you pull the C-pillar strongly, it will be broken.
9. Disconnect the cable.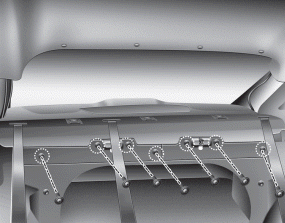 10. After loosening the mounting screws, then remove the package tray trim (2).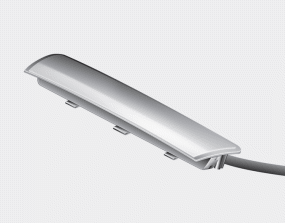 11. Remove the high mounted stop lamp after removing screws.
12. Install a new light.
13. Installation is the reverse of removal.










© 2023 www.hyundaisonatamanual.com. All Rights Reserved.