Hyundai Sonata Owners Manual
Fuse/relay panel description
Inside the fuse/relay panel covers, you can find the fuse/relay label describing fuse/relay name and capacity.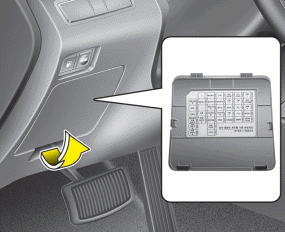 Inner panel fuse panel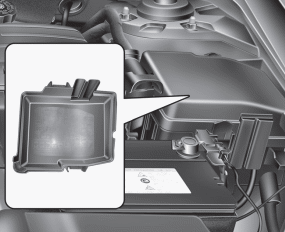 Engine compartment fuse panel
✽ NOTICE
Not all fuse panel descriptions in this manual may be applicable to your vehicle. It is accurate at the time of printing. When you inspect the fuse panel in your vehicle, refer to the fuse panel label.
Instrument panel (Driver's side fuse panel)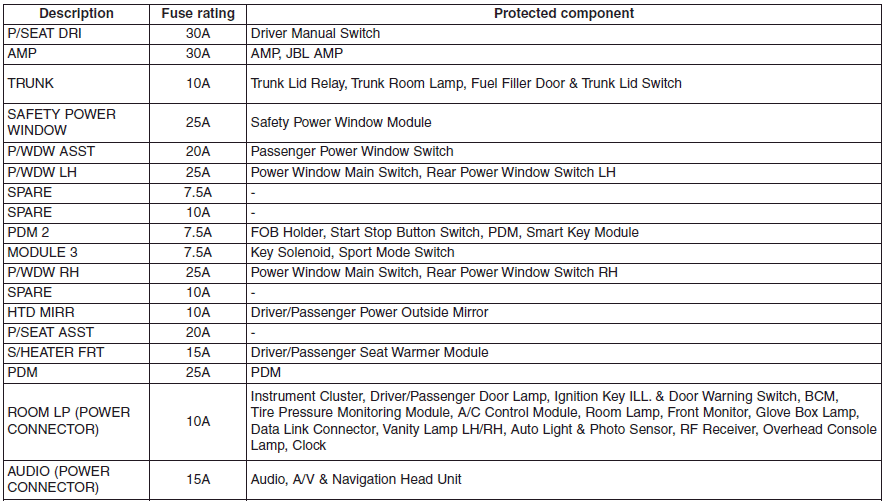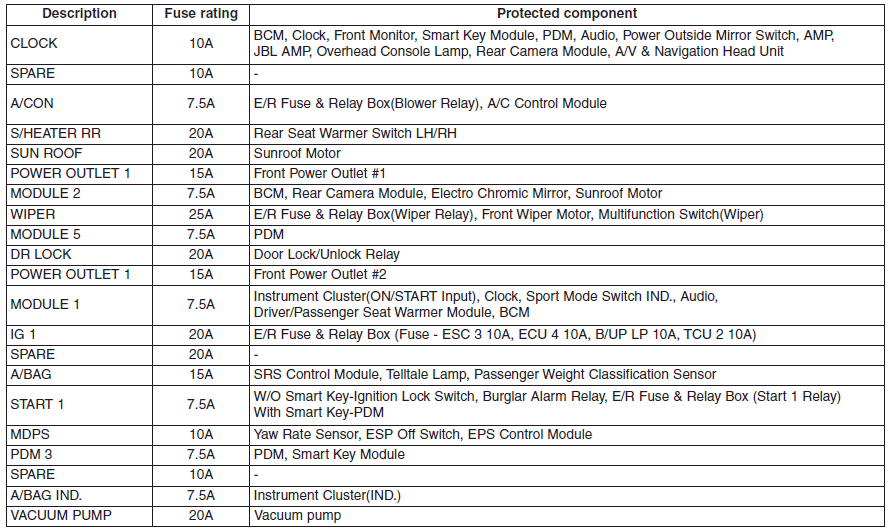 Engine compartment main fuse panel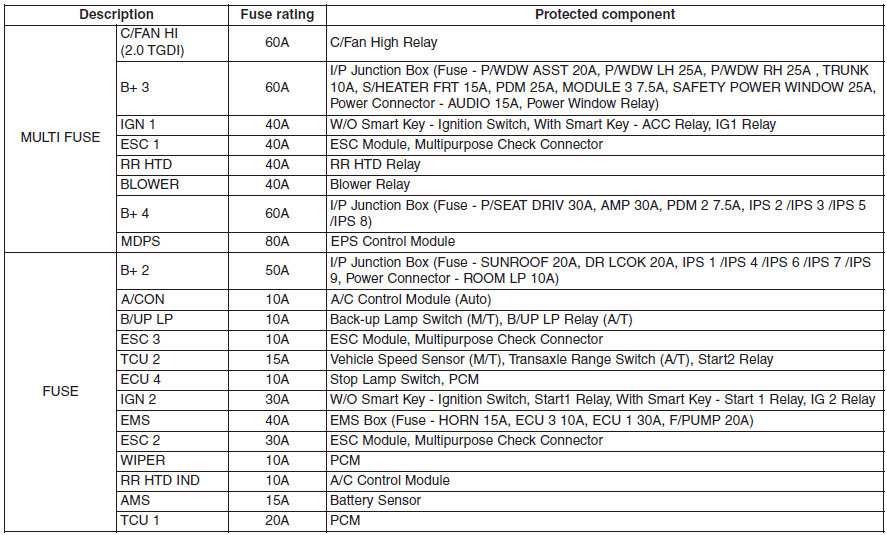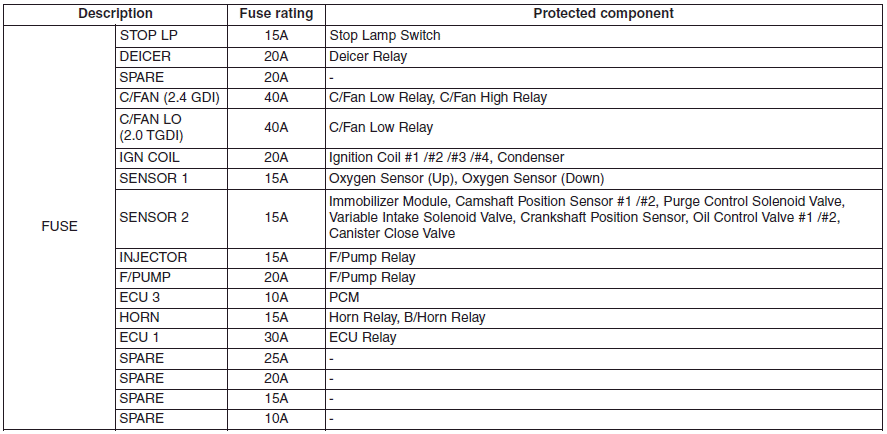 © 2023 www.hyundaisonatamanual.com. All Rights Reserved.