Hyundai Sonata Owners Manual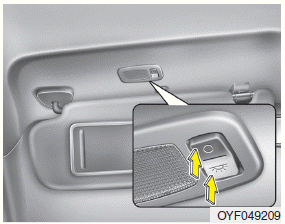 Pull the sunvisor downward and you can turn the vanity mirror lamp ON or OFF by pushing the button.
• : To turn the lamp ON.
: To turn the lamp OFF.
CAUTION
To prevent unnecessary charging system drain, turn off the lamp by pushing the O button after using the lamp.










© 2019 www.hyundaisonatamanual.com. All Rights Reserved.